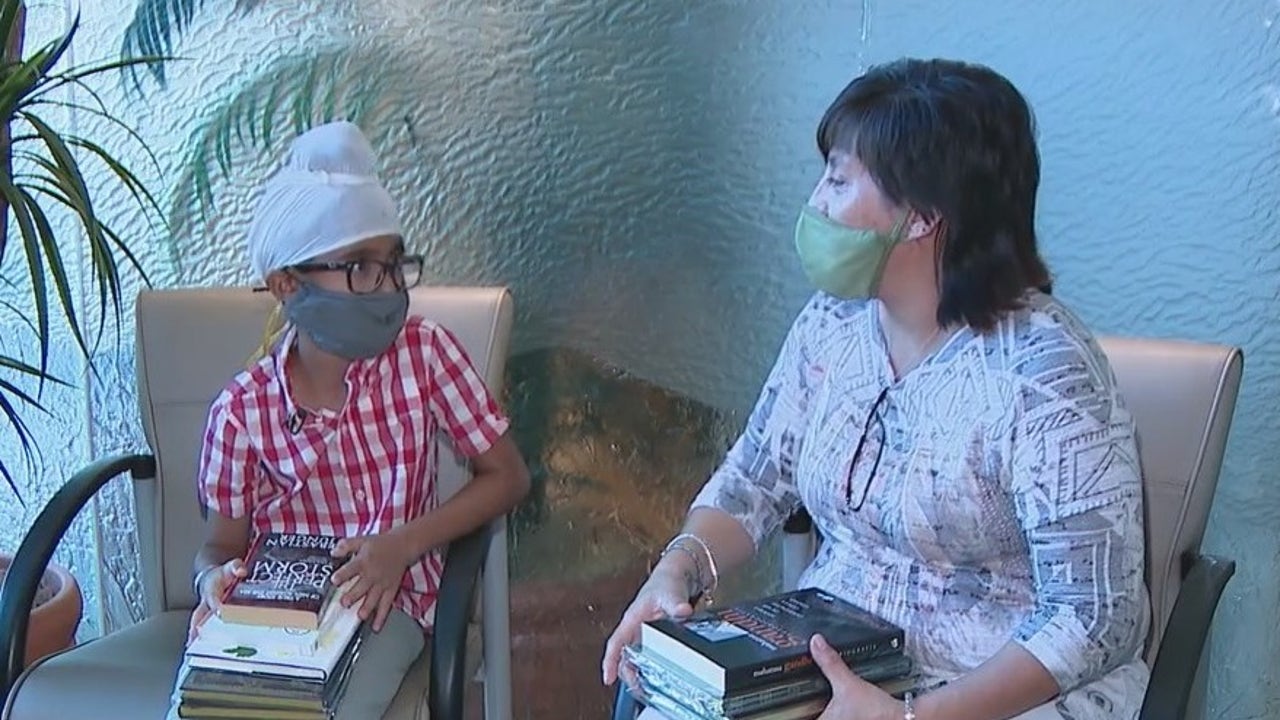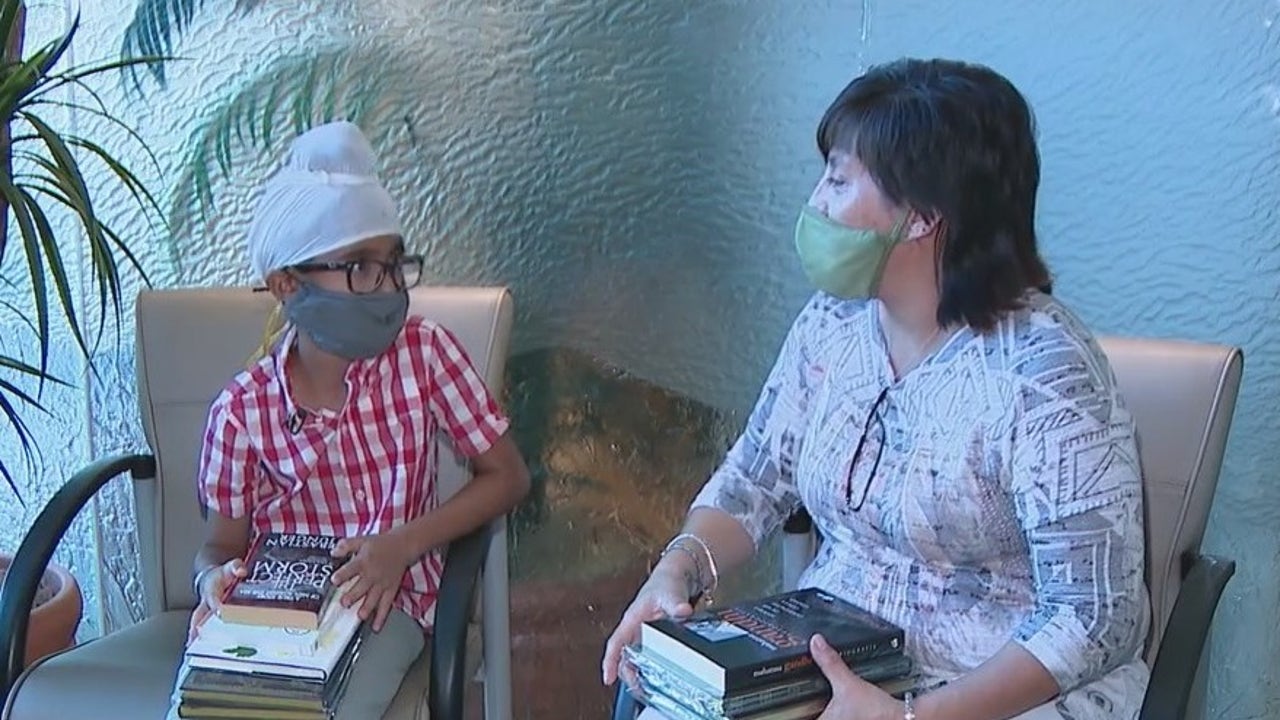 Phoenix Boy founds the Loving Library to share his love for books with the community
PHOENIX – There is no friend as loyal as a book – as the saying goes – except a 9 year old Phoenix Young proves himself to be a loyal friend to hundreds in need by bringing them books.
Anaik Gumer visits regularly Circle the city in Phoenix, where he contributed books to the Loving Library, a nonprofit he founded.
"We gave them the books and they read them and returned them," he said.
The idea came to the fourth grader amid the COVID-19 pandemic when his grandmother was diagnosed with the virus.
"I was very, very sad for her because she had nothing to do," said Gumer. "My family read books to pass the time, so I thought they could read books to pass the time too."
Christina Hall, 49, is a patient at Circle the City. She is rehabilitating from knee surgery and the Loving Library has become a place of relaxation, but also a place to learn.
"It teaches us adults, yes, you have to read more. This child is handing out books because they know they are easy to read, "she said.
Gumer has received the Healthcare Hero Award 2021 from the Phoenix Business Journal and is not finished yet. His goal is to fill the shelves of the Loving Library with 1,000 books.
"I honestly don't think it will take long …" he said.
If you would like to donate to the Loving Library for Circle the City, Click here.
Similar posts:
Turn on FOX 10 Phoenix for the latest news:
[ad_2]